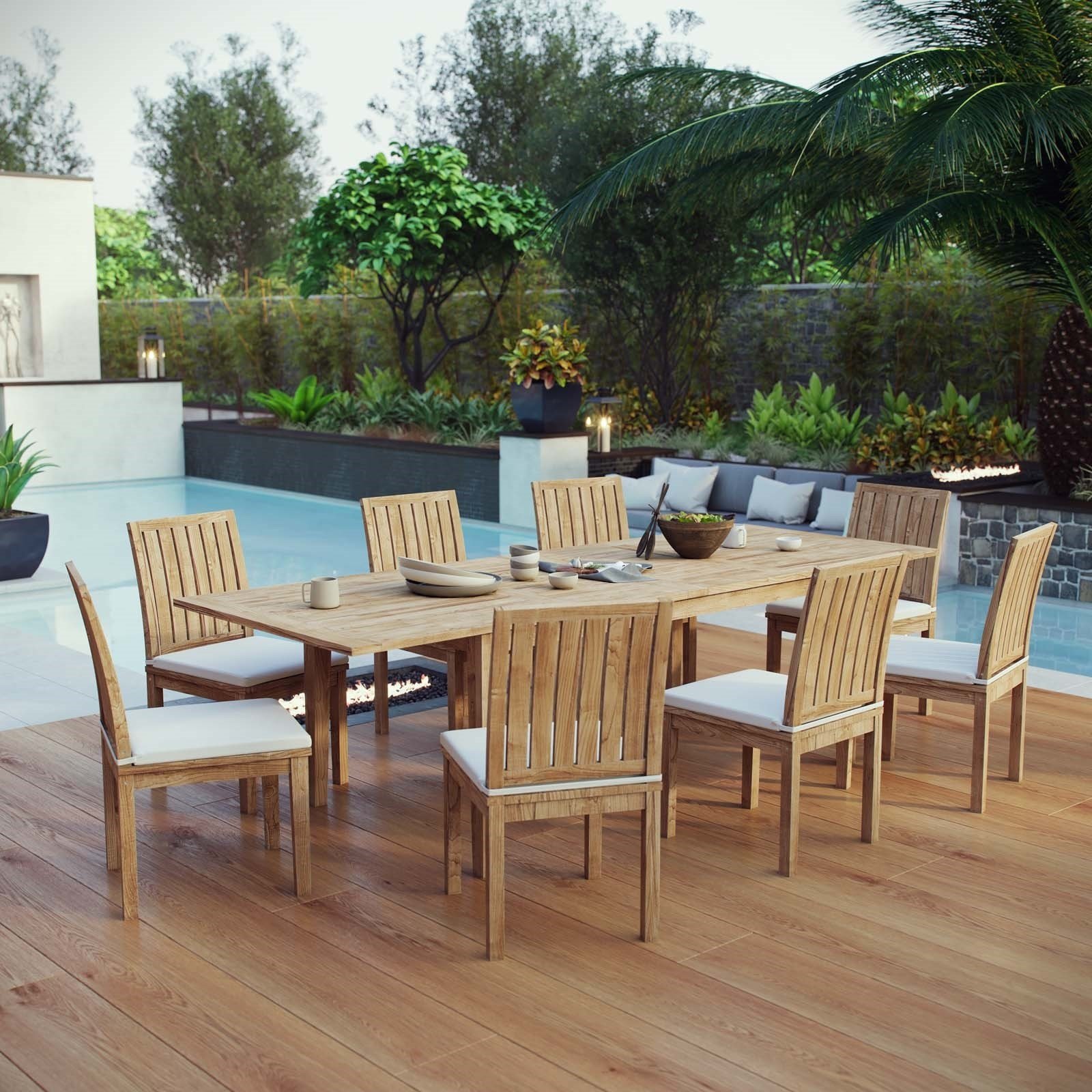 Introduction
Teak furniture has long been a popular choice for outdoor spaces due to its durability, beauty, and natural resistance to the elements. Whether you have a spacious backyard, a cozy patio, or a stunning rooftop terrace, teak furniture can elevate your outdoor living experience to new heights. In this article, we will explore the many benefits of teak furniture for outdoor spaces, discuss its unique characteristics, and provide valuable insights on how to care for and maintain this timeless material.
The Benefits of Teak Furniture
When it comes to outdoor furniture, durability is of utmost importance. Teak, a tropical hardwood native to Southeast Asia, is renowned for its exceptional strength and resistance to decay, making it an excellent choice for open-air spaces. The natural oils present in teak wood act as a protective barrier against water, preventing rot and mildew growth. This inherent durability ensures that teak furniture can withstand the harshest weather conditions, from scorching sun to heavy rain, without losing its structural integrity.
Aside from its durability, teak furniture offers a timeless beauty that can enhance any outdoor setting. With its warm golden-brown hue and rich grain patterns, teak exudes an elegant and inviting charm. As it ages, teak furniture develops a beautiful silver patina, adding a touch of sophistication to any outdoor space. Whether you prefer a classic or contemporary aesthetic, teak furniture effortlessly blends with any style, making it a versatile choice for outdoor decor.
Furthermore, teak furniture provides exceptional comfort. The natural oils in teak wood act as a natural repellent against insects, ensuring a peaceful and enjoyable outdoor experience. Additionally, teak has a unique ability to remain cool even in hot weather, making it a comfortable seating option even on scorching summer days. Its smooth surface and ergonomic design further enhance the overall comfort, allowing you to relax and unwind in style.
Characteristics of Teak Wood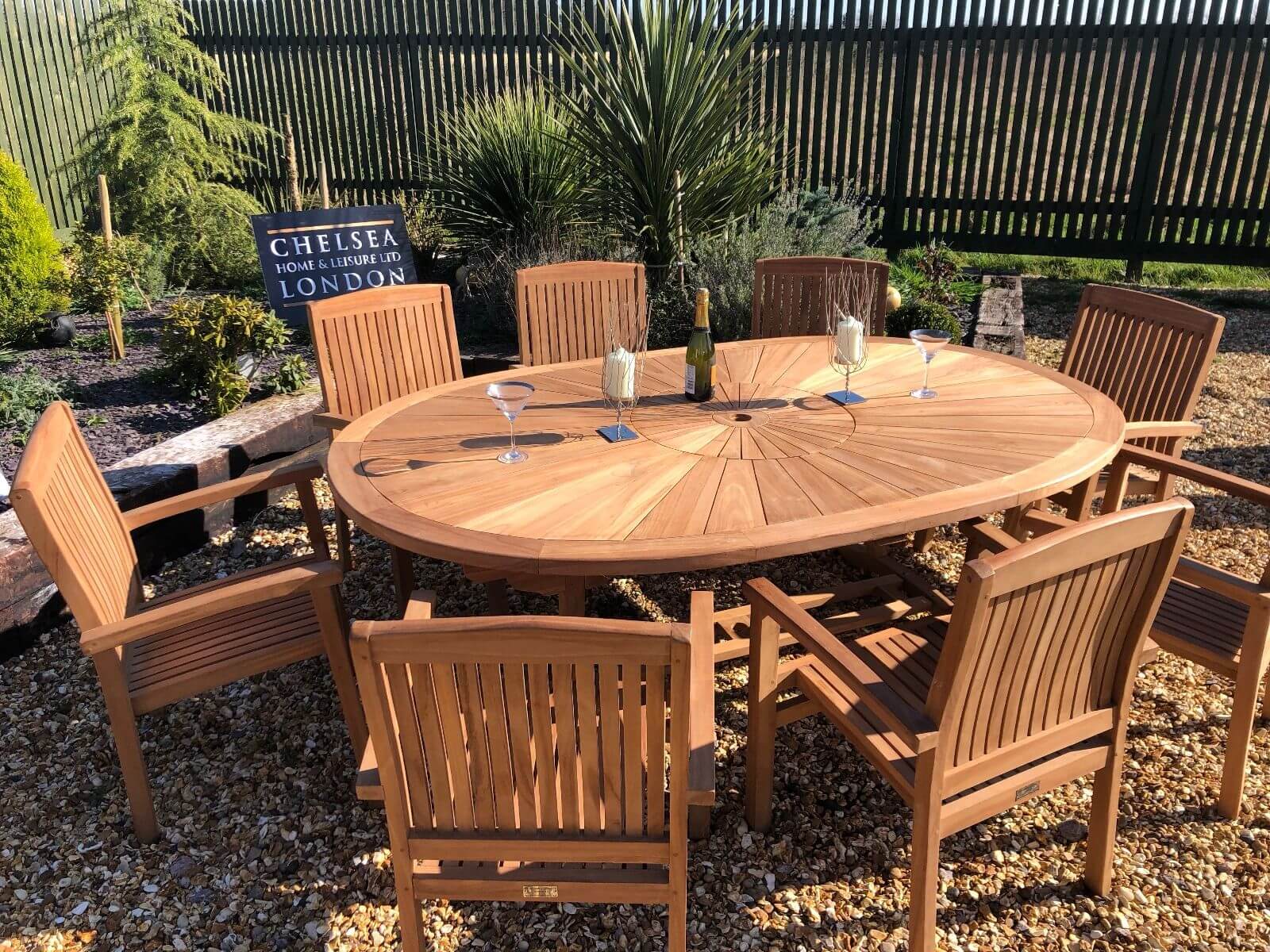 Understanding the unique characteristics of teak wood is essential for making an informed decision when selecting outdoor furniture. Here are some key features that make teak stand out:
Density: Teak is one of the densest hardwoods, making it highly resistant to warping, cracking, and splitting.
Oil Content: Teak contains a high concentration of natural oils, which gives it its exceptional weather resistance and durability.
Grain Patterns: Teak wood has a straight grain with occasional wavy or interlocked patterns, adding visual interest and character.
Color Variation: When freshly cut, teak exhibits a warm golden-brown color. Over time, it naturally weathers to a silvery-gray patina.
Workability: Teak is easy to work with and can be shaped into intricate designs. It can be smoothly sanded and polished to achieve a refined finish.
Caring for Teak Furniture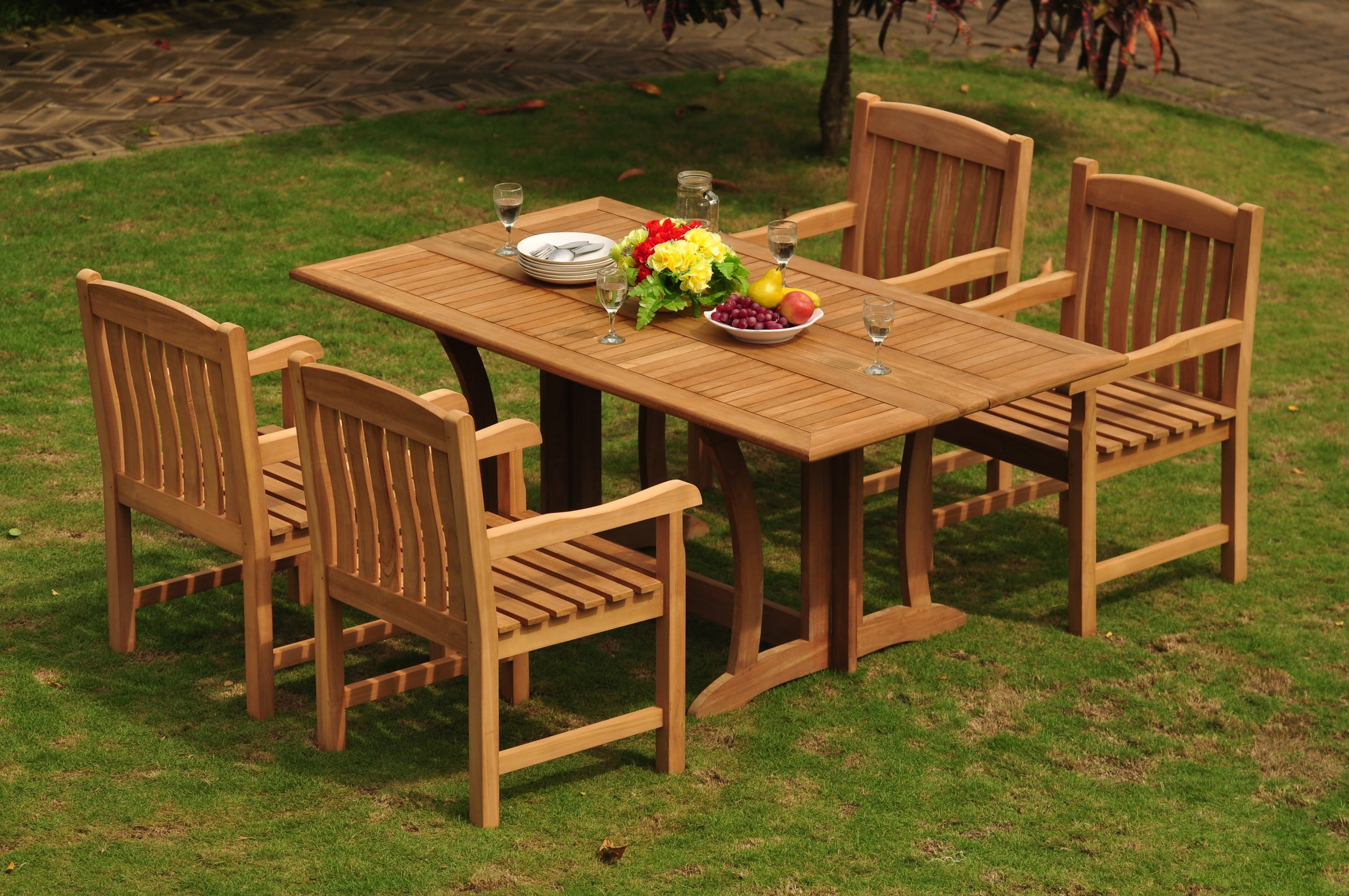 Proper care and maintenance are crucial to ensure the longevity and beauty of your teak furniture. Here are some essential tips:
Cleaning: Regularly clean your teak furniture with mild soap and water to remove dirt and debris. Avoid using harsh chemicals or abrasive cleaners that can damage the wood.
Protection: To maintain its natural color, you can apply teak oil or a specialized teak sealer. However, keep in mind that this will slow down the natural weathering process.
Storage: If you live in an area with harsh winters or prolonged rainy seasons, consider storing your teak furniture indoors or covering it with a waterproof furniture cover.
Preventing Stains: To prevent stains from food or drink spills, it is advisable to use coasters or placemats on your teak furniture.
Regular Maintenance: Inspect your teak furniture periodically for any signs of damage, such as cracks or splintering. If necessary, sand the affected areas and apply a protective finish.
Choosing the Perfect Teak Furniture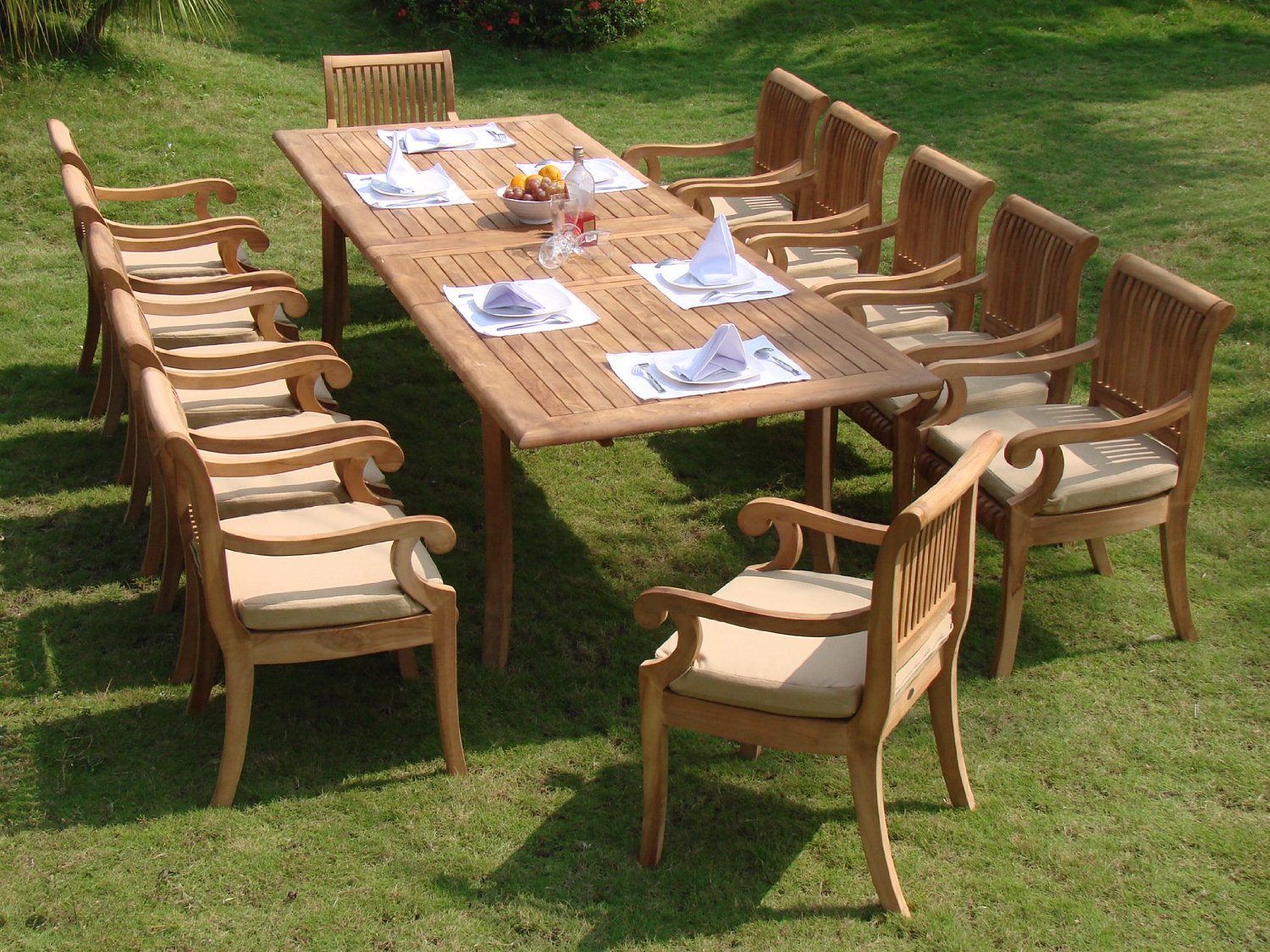 When selecting teak furniture for your outdoor space, consider the following factors:
Quality: Opt for high-quality teak furniture that is made from sustainably sourced, kiln-dried teak wood. This ensures its durability and longevity.
Design: Choose a design that complements your outdoor space and reflects your personal style. Whether you prefer sleek and modern or classic and ornate, there is a wide variety of teak furniture designs to choose from.
Comfort: Test the comfort of the furniture before making a purchase. Consider factors such as seat depth, back support, and cushion options if applicable.
Maintenance: Assess the level of maintenance required for the furniture. Some designs may have intricate details that require additional care, while others may be more low-maintenance.
Budget: Set a budget for your teak furniture purchase and explore options within your price range. Remember that investing in high-quality teak furniture will pay off in the long run.
Summary
Teak furniture offers a myriad of benefits for outdoor spaces, including durability, timeless beauty, and exceptional comfort. Its unique characteristics, such as high density and natural oil content, make it a reliable choice for open-air environments. By properly caring for teak furniture and selecting high-quality pieces, you can enjoy its elegance and functionality for years to come. Whether you're lounging by the pool, hosting a barbecue, or simply enjoying a peaceful afternoon outdoors, teak furniture provides the perfect setting for relaxation and enjoyment.