Family Room Design: A Cozy Home For Family Gatherings
Creating a family room is one of the best investments you can make for your home. This communal area can be a place for the whole family to relax and enjoy quality time together. Designing the perfect family room requires thought and planning, but it can be achieved. Here are some tips to help you create a warm and inviting space for your family to gather.
Choose the Right Furniture
When designing a family room, it is important to choose furniture that is comfortable, stylish, and durable. Look for pieces that will accommodate all members of the family, including children. Consider sectional sofas, recliners, and ottomans that can be rearranged depending on the activity and size of the group.
Add Plenty of Seating
A family room is best when it can host large gatherings. To make sure everyone can be comfortable, add plenty of seating. Consider a large sectional sofa, as well as additional chairs and ottomans. Make sure the seating is arranged in a way that encourages conversation.
Include Storage Solutions
When designing a family room, it is important to consider storage solutions. Look for pieces that offer both style and function. A large ottoman with a lid is a great option as it can provide seating, as well as double as a storage space. Consider adding built-in shelves and cabinets to store books and toys.
Create a Focal Point
The focal point of the family room should be the fireplace. If you don't have a fireplace, consider adding an electric one. This will create a cozy atmosphere and be the perfect spot for the family to gather around.
Incorporate Color
When choosing a color palette for the family room, opt for warm, inviting hues. If you want to make a bold statement, incorporate a bright accent color.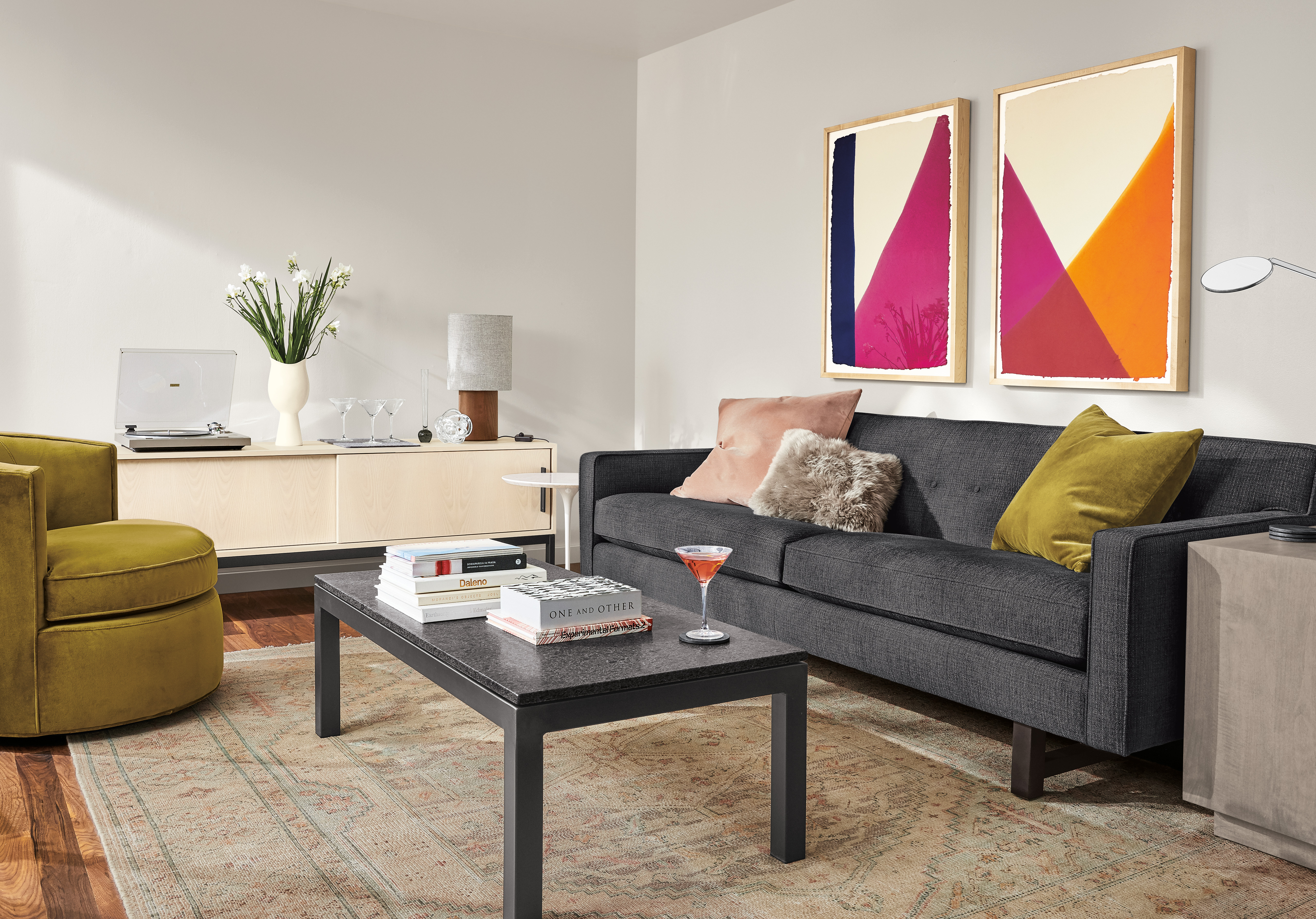 Include Fun Elements
Incorporating fun elements into the design of the family room is important. Look for pieces that will encourage interaction and creativity. Consider a game table, a pool table, or a large art board.
Add Soft Touches
Adding soft touches to the family room is essential for creating a cozy atmosphere. Look for plush rugs, pillows, and throws that will make the space more inviting.
Include Technology
Including technology in the design of the family room is important. Look for a flat-screen television, speaker system, and gaming system that can be easily incorporated into the design.
Focus on Lighting
Good lighting is essential for a family room. Look for lamps and overhead lighting that can be easily dimmed for a cozy atmosphere. Consider adding a variety of light sources for different activities.
Conclusion
Designing a family room is an investment that will pay off for years to come. With thoughtful planning and the right pieces, you can create a cozy and inviting space for the whole family to enjoy.